Sam's Club Just Announced Free Shipping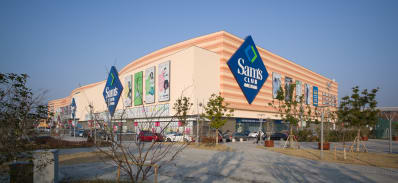 (Image credit: Richard Bradford/Shutterstock)
In order to keep up with the grocery delivering Joneses, Sam's Club announced that it will offer free shipping on many of its items. With Amazon Prime and Costco already offering delivery, Sam's Club has restructured its membership programs to remain competitive with the retail giants.
The company, which is owned by Walmart, simplified their membership program in a couple of ways. They went down from three membership tiers to two, and will no longer divide members into business and non-business categories. A spokeswoman for Sam's told Fortune, "We've simply acknowledged that our business members and household members often buy the same items and, for the most part, we don't need to treat them as two separate groups."
The biggest change in benefits is that the Plus Membership ($100 a year) gets free delivery on most items available online with no minimum. They've dropped the cost for additional memberships down to $40 for both the Plus Membership and the Club Membership ($45 a year). And while Club Members don't get free delivery they can participate in curbside pickup.
Sam's Club has long trailed behind Costco in terms of both number of members and prominence of its in-house brand. The new online delivery platform highlights Sam's private label Member's Mark in an attempt to raise visibility and compete with Costco's Kirkland Signature brand.
h/t Fortune