Before and After: A 1950s Apartment goes from "Money Pit" to Modern Perfection
Today, Mel (a designer) and Mario (a filmmaker) live in a stunning Spanish apartment they own, having spent the last few years slowly decorating the space to be an open, airy and warm home for themselves and their baby daughter Mia (as well as pups Coco and Marni). But it didn't always look this good. In fact, this 1950s apartment had NEVER been renovated before. They shared some before photos as well as some "during" renovation photos so you could see just how dramatic the transformation was.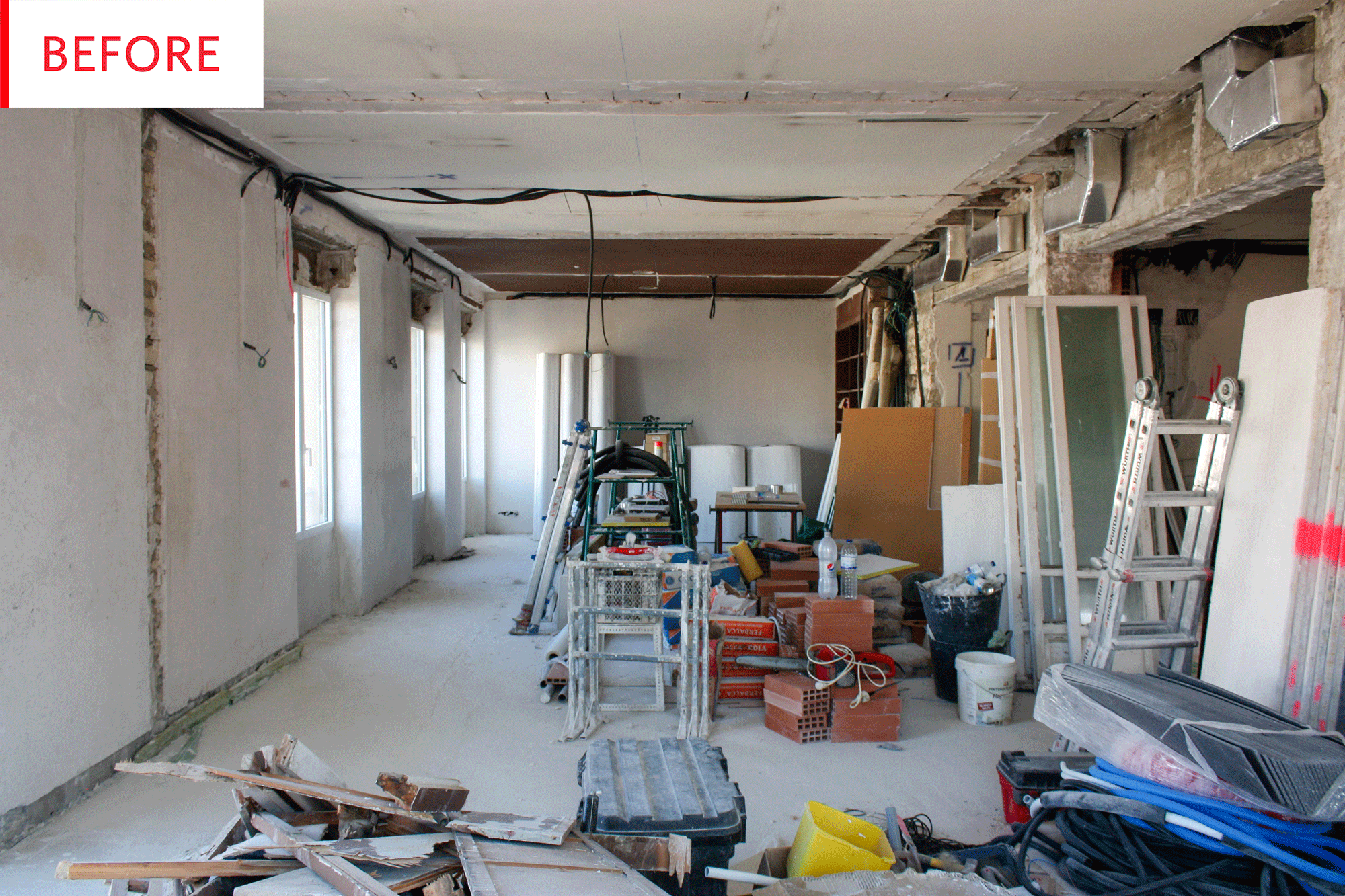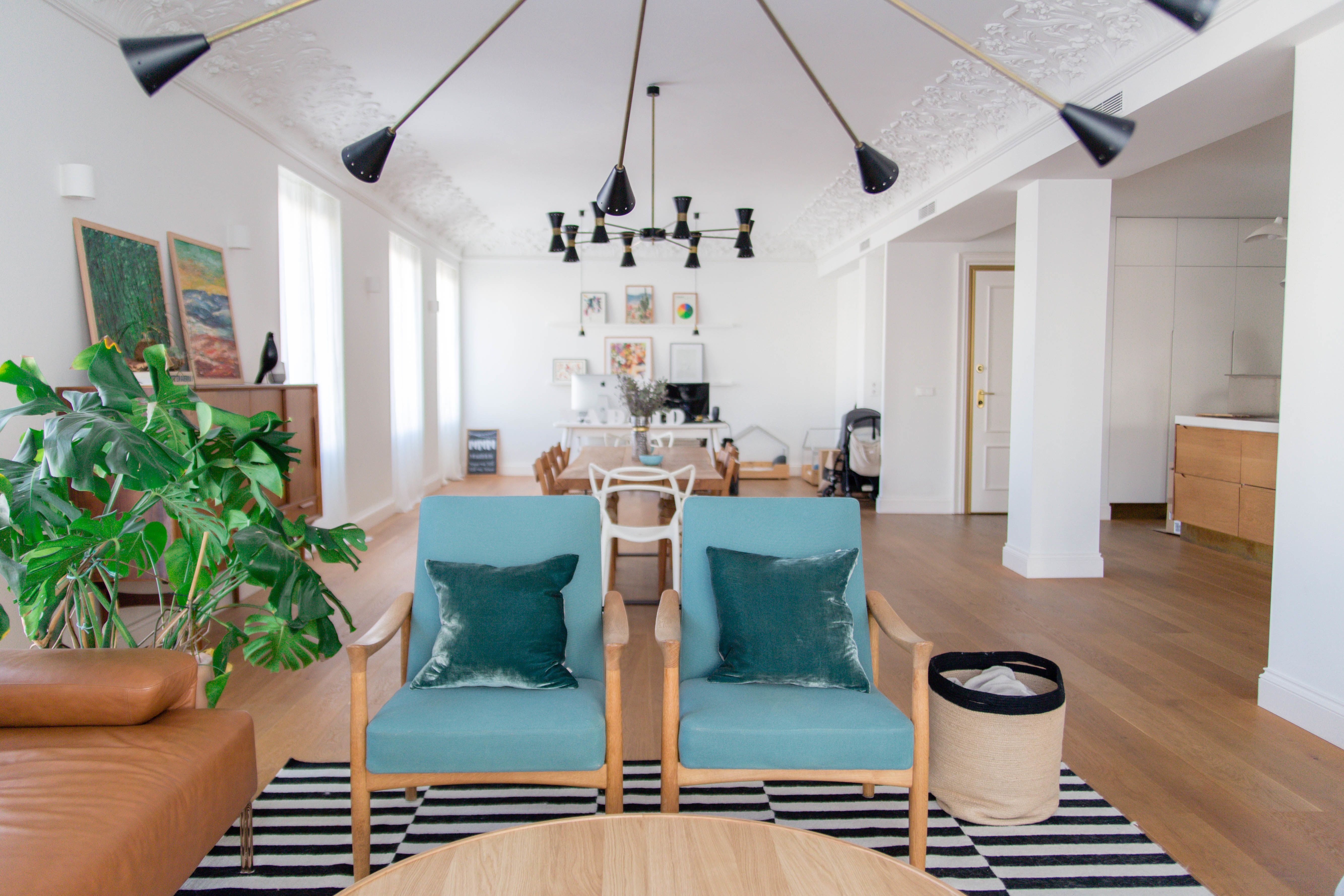 "Our 1950s apartment had never been renovated, so saying the place was a 'mess' is an understatement. It was the first apartment we visited and I fell in love the moment I stepped inside. I explored each room with awe, charmed by how much light it had, and dreaming of the possibilities."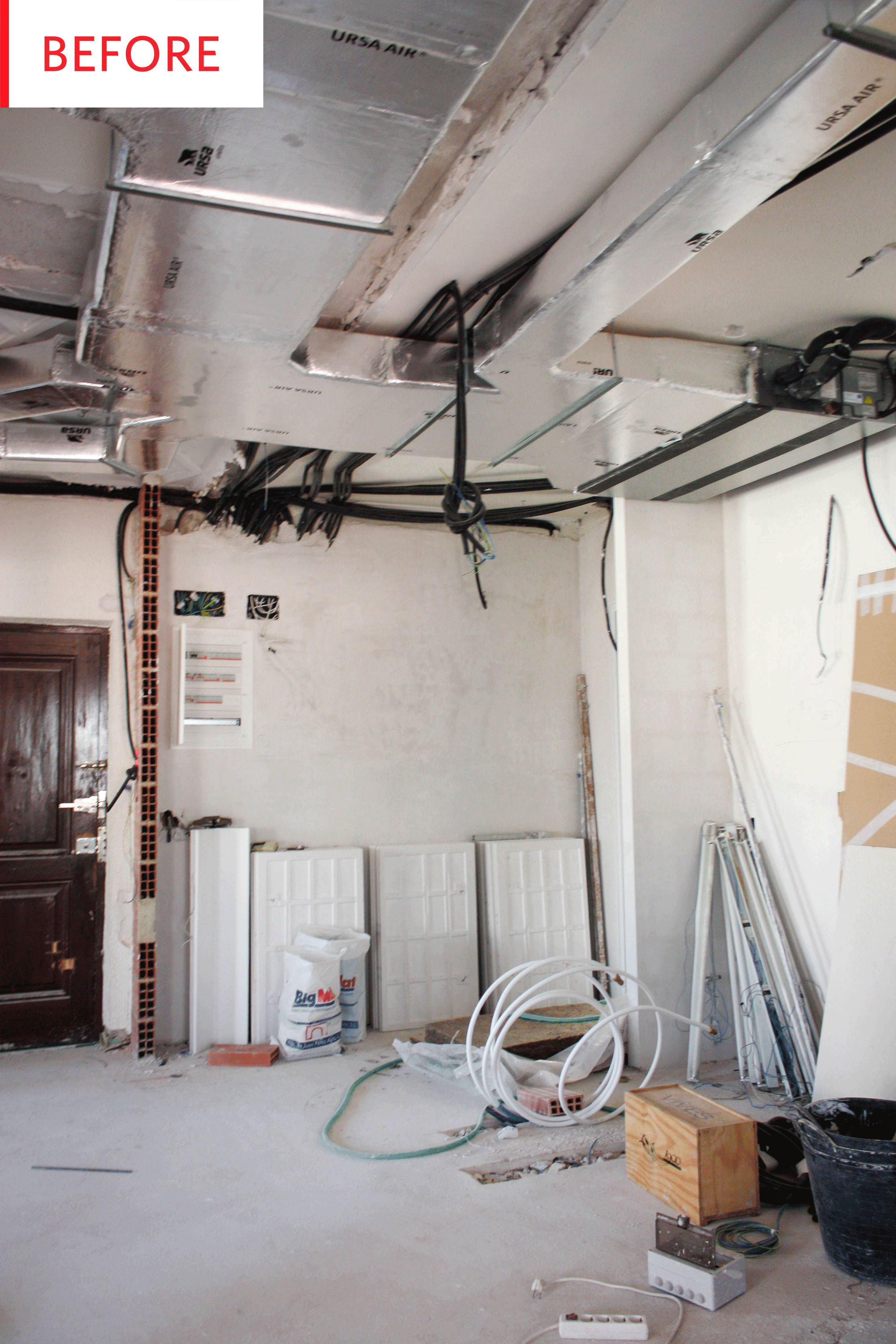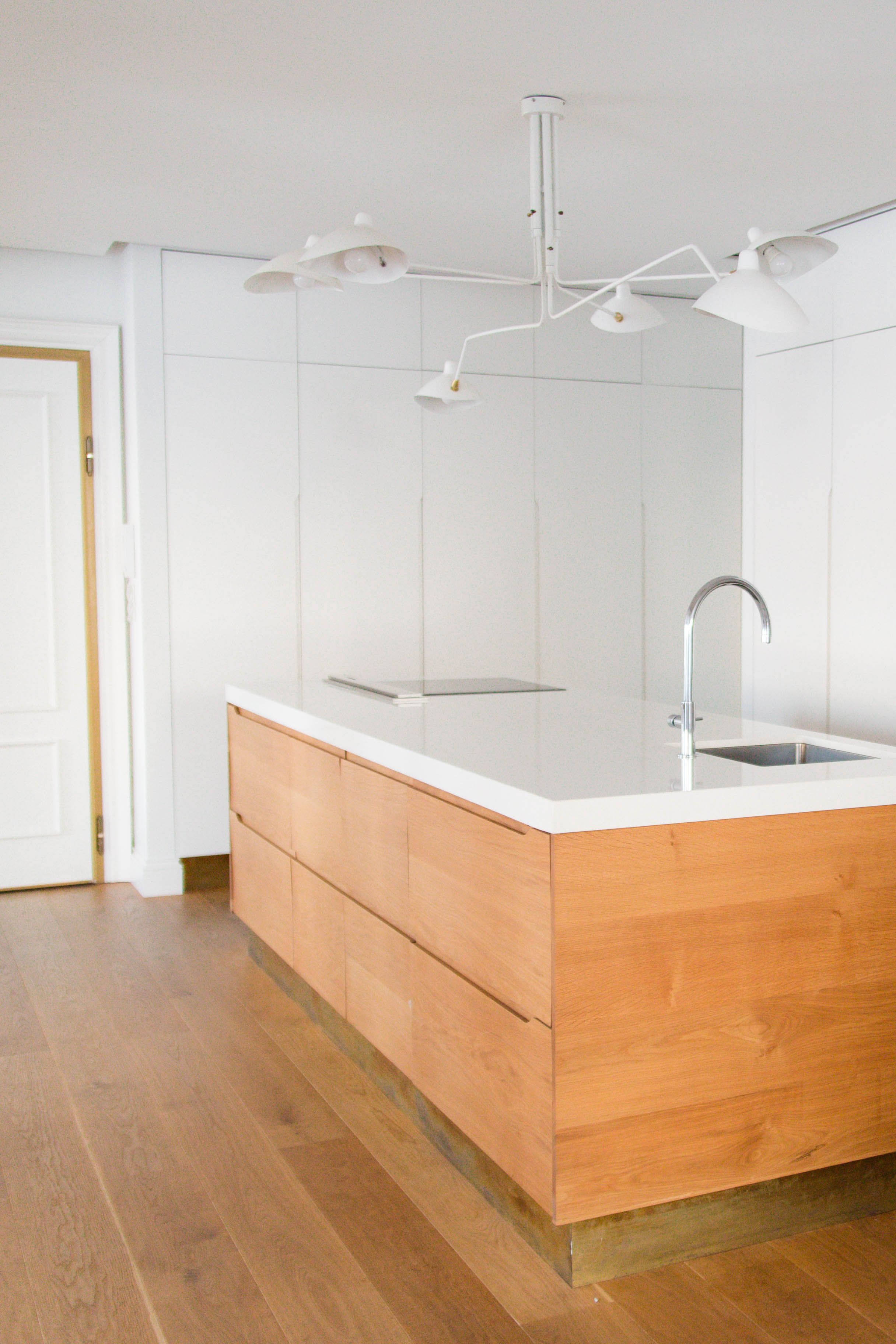 Mario was born in 1986, "the same year The Money Pit movie with Tom Hanks and Shelley Long was released; it was a popular movie back then and he grew up watching it each summer on the TV. So when he saw that nothing from the apartment could be saved, that there were leaks in the ceilings, broken windows, and dirt everywhere, he was far from 'charmed.'"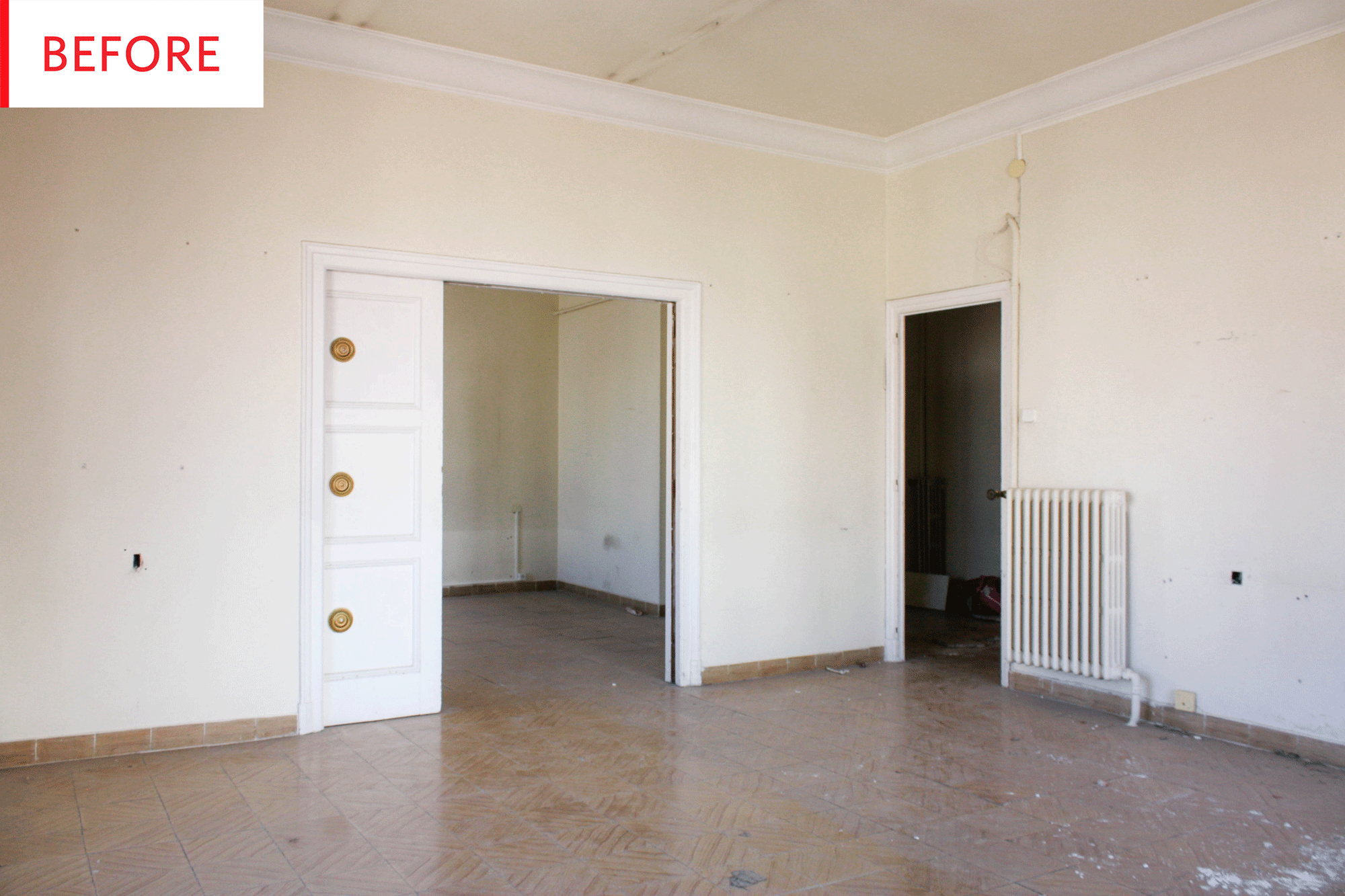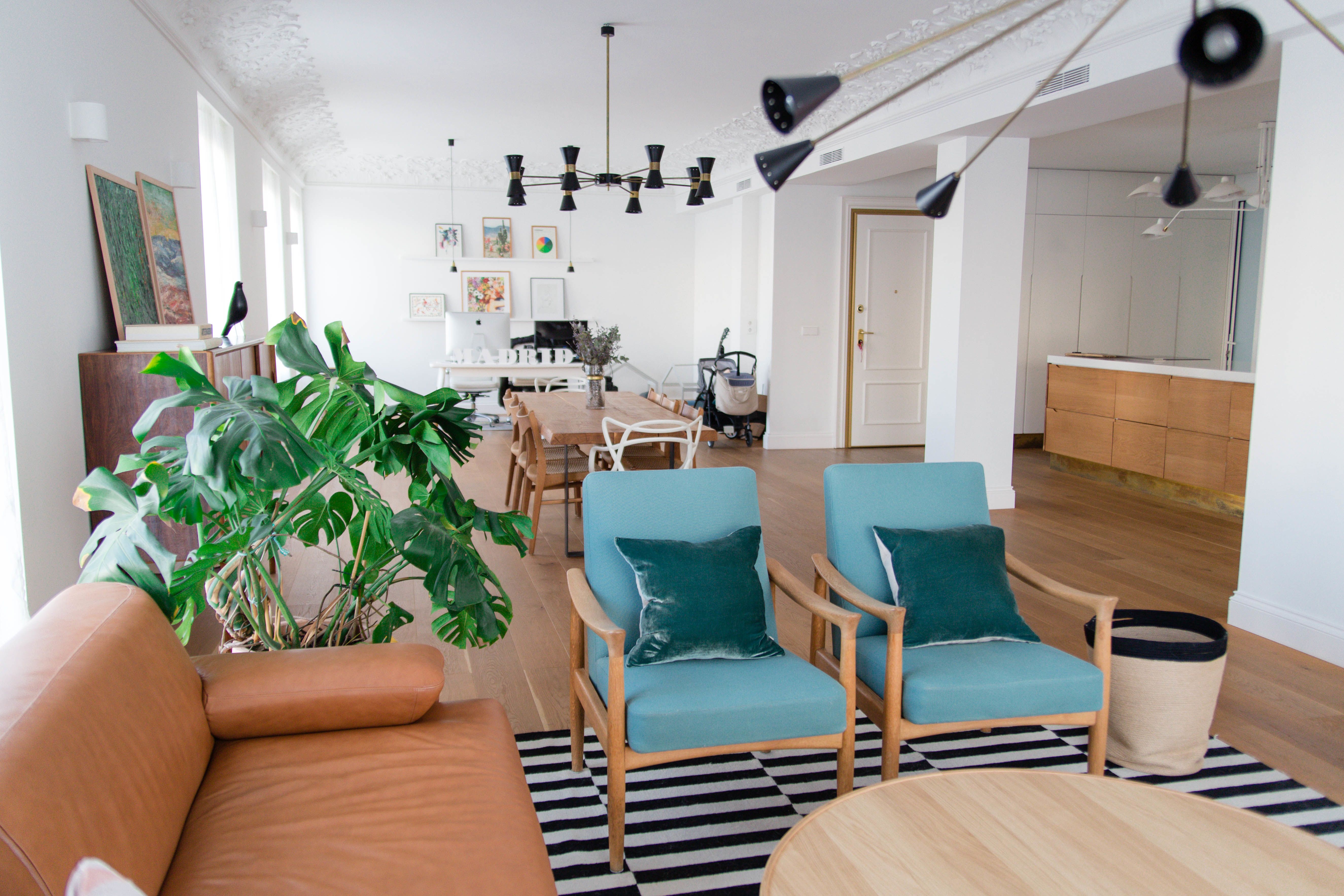 "This is our first home and we had zero experience with renovations. Fortunately, during the process, Mario and I discovered we make a great team when it comes to working in a renovation. We spent half a year researching, picking materials, designing furniture and a suitable distribution. It was fun and we learned a lot."
Be sure to also visit the creative couple on their Instagram, where you can see a lot more photos of the home.